Sale!
Description
Product details of Singer Overlock Sewing Machine Singer 14N555
Singer 14n555 is a [1 needle 3 thread overlock / serger Machine]
Other Features
The 14N555 comes with a maximum speed up to 1250 spm and stitch width with 7mm with the stitch length up to 4mm you can be sure that the singer 14N555 will change the way you sew.
Whether you're looking to make garment alterations or to start a new project from scratch, the 14N555 is an easy-to-use and versatile machine. Its automatic needle threaded is sewing's biggest timesaver. 
Singer is Sewing Made Easy
By making simple, easy-to-use machines, Singer has provided the gateway to sewing for people around the world. From home décor and clothing construction to embroidery and quilting, Singer is dedicated to helping people express themselves through sewing.
Founded in 1851, Singer is one of the world's leading sellers of consumer and artisan sewing machines, and one of the world's most trusted and recognizable brands. The company has a long history of innovation, having produced, among other breakthroughs, the world's first portable machine, the first zigzag machine and the first computer-controlled machine.
Specifications of Singer Overlock Sewing Machine 14N555
What's in the box of singer 14n555:
1 X 14N555
1 X SPEED CONTROLLER
1 X MANUAL BOOK
1 X DUST COVER
General Features:
| | |
| --- | --- |
| SKU | SI520HAAA7I8NMANMY-15925487 |
| Model | Top Superior-14N555 |
| Size (L x W x H) | 36 x 32 x 30 |
| Weight | 6 |
| Sewing Machine Type | Quilting |
| Sewing speed (Stiches per min) | 500-1000 Stiches Per Minute |
| Warranty period | 6 Months |
| Warranty type | Local (Malaysia) Manufacturer Warranty |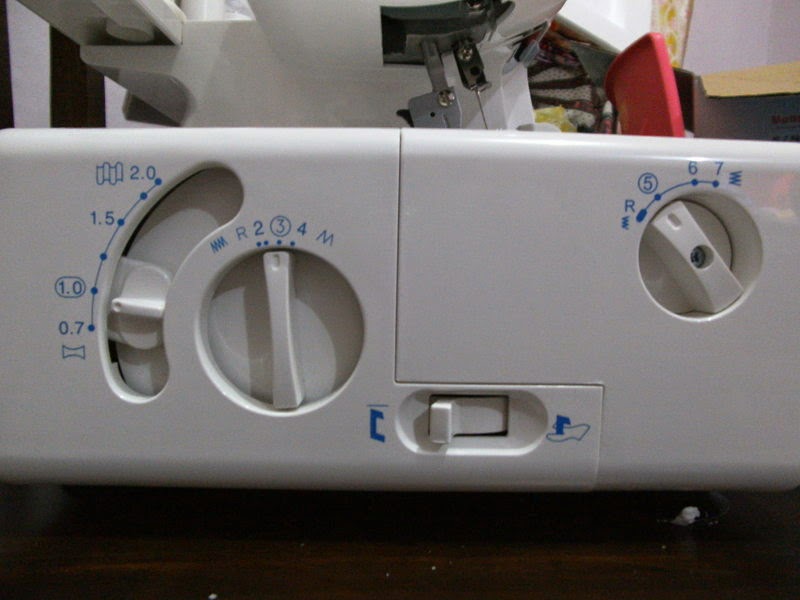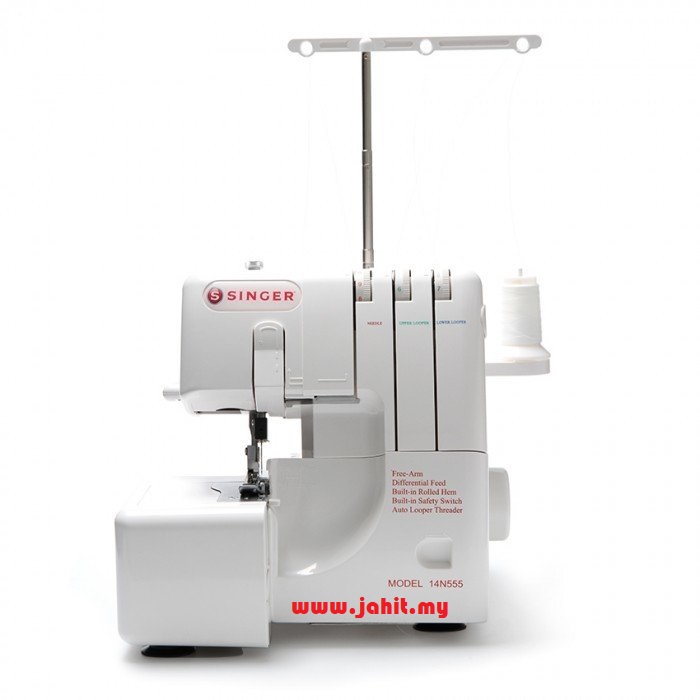 Karysma Store merupakan kedai yang menjual pelbagai jenama dan model
Mesin jahit, antaranya ialah mesin portable singer, mesin jahit portable juki
dan mesin jahit portable Brother… ketiga tiga ini ialah jenama yang paling popular dan laris di malaysia
Anda boleh datang ke kedai jika ingin mencuba setiap model,
dan pilih lah dengan berhemah, model mana yang paling serasi dengan anda
Alamat Karysma Store
Cawangan shah alam
C-9-G, Jalan Serai Wangi L16/L,
Alam Avenue 2 ,
40200 Shah Alam Selangor.
Landmark puspakom, mee tarik, dominos, ar-rahnu, calacara, Mohd Chan.
Buka setiap hari 9pagi hingga 9malam, tiada cuti dan tiada rehat.
0123416010 (Ahmad)
0172086936 (Yusuf)
Karysma Store Bangi
No.30a Jalan 4/11b Seksyen 4 tambahan,
43650 Bandar Baru Bangi, Selangor.
03-89262568 Hj Zahari
0122383412 Pn Halina
0178800583
Kedai buka setiap hari kecuali Jumaat, Jam 9pagi hingga 7malam
anda boleh melihat harga- harga mesin jahit di laman web Karysma iaitu
http://www.jahit.my
Selain itu, untuk mengetahui jenis-jenis mesin jahit portable,
sila membaca post saya sebelum ini iaitu
http://jahit.my/blog/mesin-jahit-portable/
http://jahit.my/blog/mesin-jahit-industri/
Singer Overlock 14n555 machine Adalah pilihan terbaik utk tukang jahit yang mencari
mesin jahit yang mudah digunakan dan senang dikendali,
ini adalah kerana Singer 14n555 adalah sangat user friendly dan mudah menukar jenis jahitan
dari jahit tepi biasa kepada jahit tepi halus dengan hanya menekan satu suis sahaja