Industrial Sewing Machine In Malaysia
industrial sewing machine is getting popular in Malaysia Market, there are several types of sewing machine that are widely used
Different Types of industrial sewing machine and Their Use
industrial sewing machine are normally used in mass garment production. An industrial sewing machine is power driven and run at very high speed. There are different types industrial sewing machines. There are some special sewing machines developed for making specific seam and stitch classes.
To have in-depth knowledge on sewing machines, different types of sewing machines are listed in this post. Application of these machines is also mentioned with an example. This would help beginners to visualize machine's application in making the common products.
1. Single Needle Lock Stitch Industrial Sewing Machine
This industrial sewing machine makes lock stitches (stitch class 301). Lock stitches are formed with one needle thread and one bobbin thread. This is a widely used sewing machine and used for sewing stitch class 301. Basic to computer controlled version is available in this machine category.
Purpose: Single needle lock stitch machines are used for joining two or multiple fabric plies together. Machine is used to sew light weight, medium weight and heavy materials.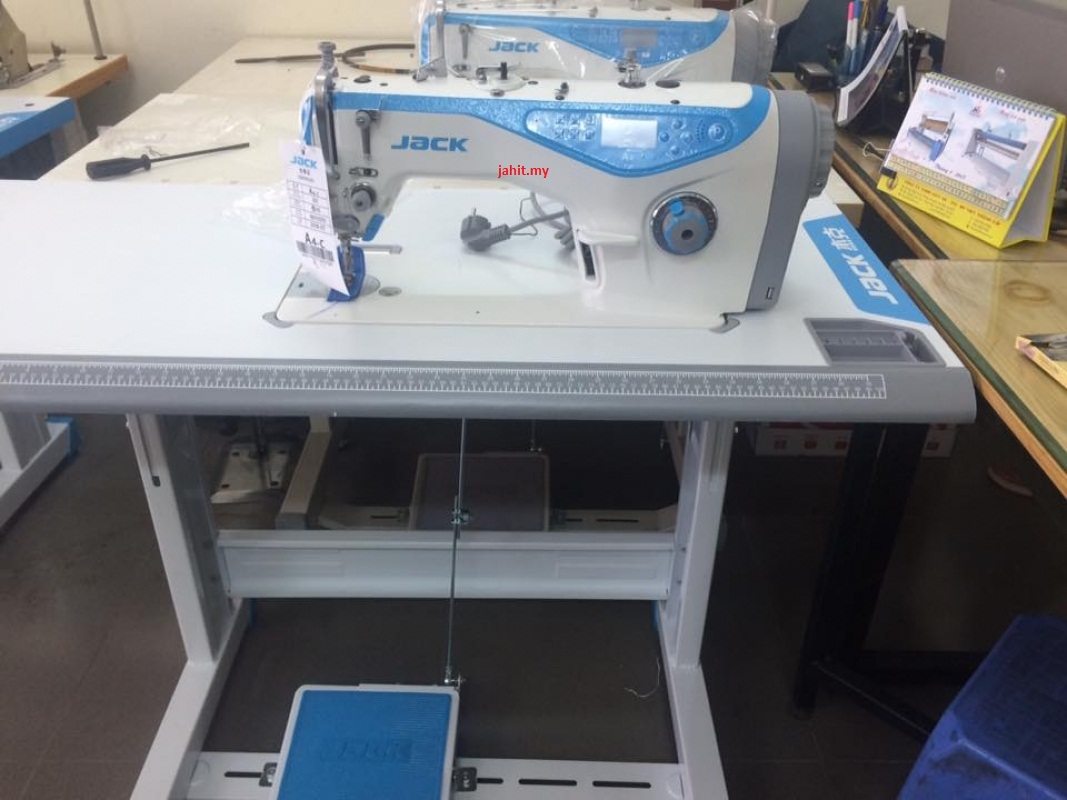 Jack Lock stitch industrial sewing machine
2. Over lock Industrial Sewing Machine
Over lock industrial sewing machine are available in 3 threads, 4 threads and 5 threads over edge sewing. An over lock machine can form various type of stitches like, stitch class 503, stitch class 504 and stitch class 512.
Purpose: This machine is used for serging garment panels (example: trouser panels serging) and for over edge stitch. These types of machine are mostly used in knitted garment sewing for over edge stitch. Like side seam stitch of a t-shirt is done using an overlock machine.
Overlock sewing machine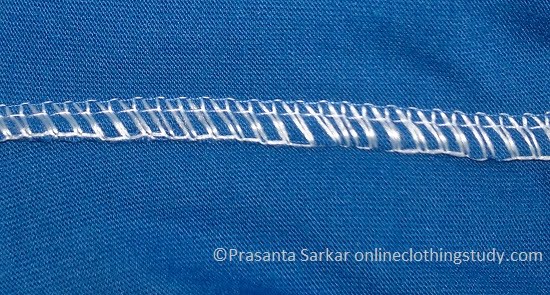 Overlock stitch
Read more about over lock sewing machine.
3. Flat lock sewing machine
This machine is called as cover-stitch sewing machine. Flat lock sewing machines normally come with 2-3 needles. For bottom cover stitch machine 2 needle threads pass through the material and inter loop with 1 looper thread with the stitch set on the underside of the seam. Flat lock sewing machine form stitches like Stitch class 406.
Flat lock machines are available in two types – Flat bed and Cylinder bed.
Usage of these machines: Flat lock machines are used for hemming sleeve and bottom of the knits products. For cover stitch can be used in any part of the garment for decorative purpose.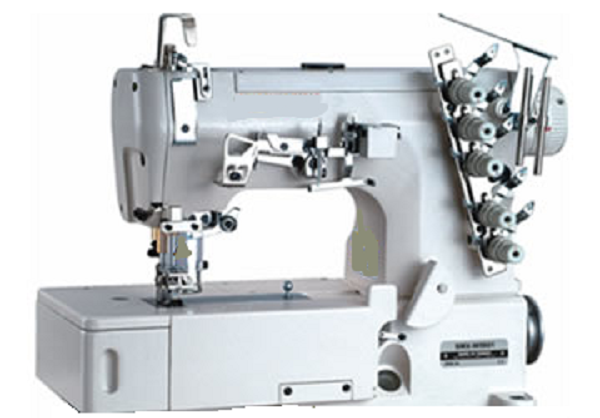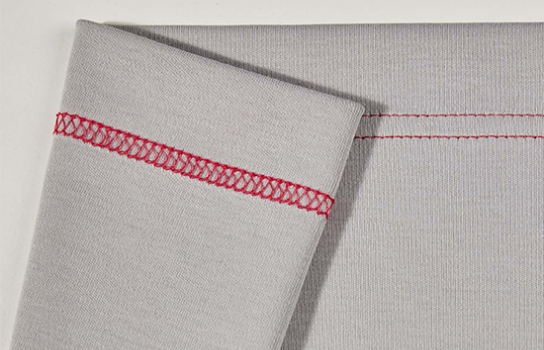 Flat lock machine / Cover edge stitching machine (Flat bed type)
4. Feed off the Arm
This machine is used in making flat and felt seam. Two needle threads form the chain stitch.
For example, this machine is used for sewing shirt side seams and under arms, and for sewing jeans inseam.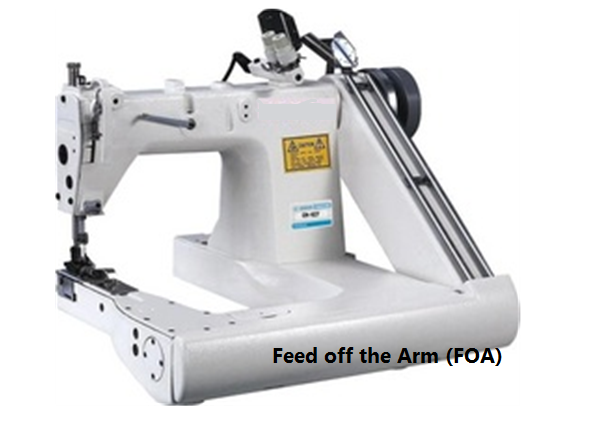 Feed off the Arm machine
5. Button Attaching Industrial Sewing Machine
A special industrial sewing machine used only for stitching button in a garment. different sizes of button can be attached in same the machine by changing the settings.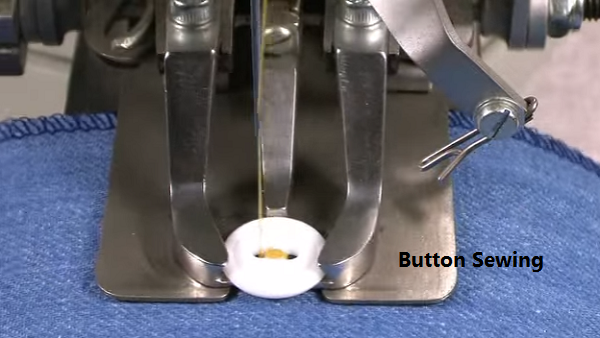 Button industrial sewing machine
Purpose: Attach button. Machine stitches button and trim thread automatically.
6. Button Hole Machine
This special industrial sewing machine is used for making the button holes on garments. Button holes can be made with different stitch density. Like in Shirts, Trousers, and Polo Shirts etc.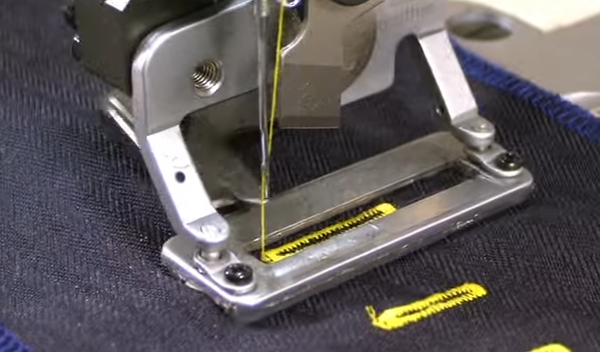 Button sewing machine
7. Bartack machine
Bartack stitch is made to reinforce the seam and garment component. Like in belt loop joining and at the bottom of side pocket opening bartaking is done.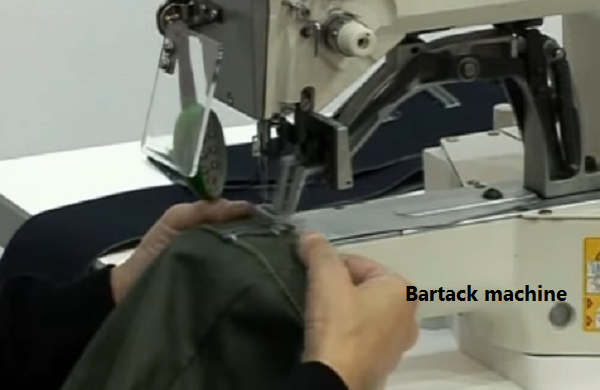 Bartack stitch industrial sewing machine
8. Zigzag sewing machine:
This machine is used for zigzag stitching. Used in bra manufacturing, jacket manufacturing.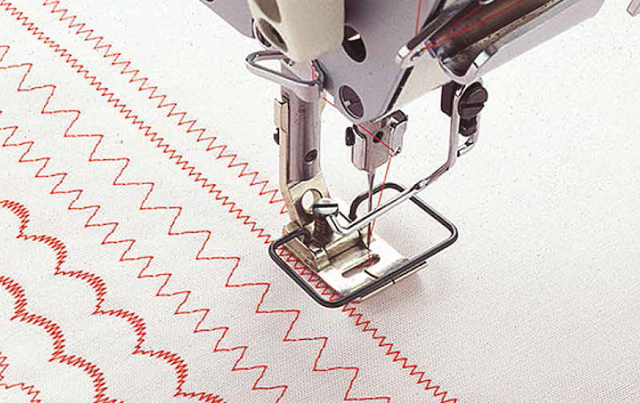 Zig-zag sewing machine
9. Multi-needle chain stitch machine
This machine used for smocking operations and pin-tuck operations.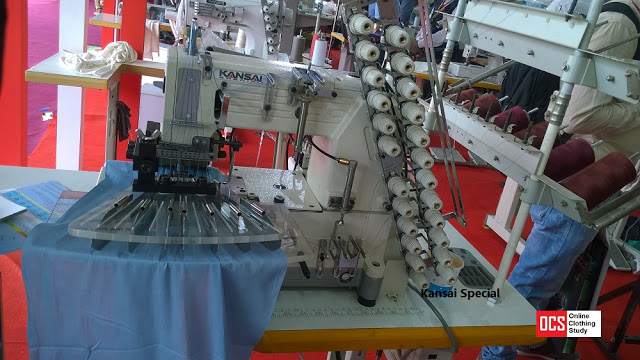 Multi-needle industrial sewing machine
10. Double needle lock stitch machine
A double needle lock stitch machine is used to sew two stitch lines at a time on the garment part. This reduces stitching time where double stitch line is needed to sew.
About Karysma Store Industrial Sewing Machine
Karysma Store is A well Known Sewing Machine Shop In Malaysia
Founded in 2001, Karysma Store is the main Supplier For Government and private institutions and local universities
Karysma Shopping Outlet are currently available in 4 location in west Malaysia, And free Courier service available to entire States of Malaysia,
Karysma Store Industrial Sewing Machine Address
Shah alam HeadQuarters
C-9-G, Jalan Serai Wangi L16/L,
Alam Avenue 2 ,
40200 Shah Alam Selangor.
Landmark puspakom, mee tarik, dominos, ar-rahnu, calacara, Mohd Chan.
Buka setiap hari 9pagi hingga 9malam, tiada cuti dan tiada rehat.
0123416010 (Ahmad)
0172086936 (Yusuf)
Karysma Store Bangi Branch
No.30a Jalan 4/11b Seksyen 4 tambahan,
43650 Bandar Baru Bangi, Selangor.
03-89262568 Hj Zahari
0122383412 Pn Halina
0178800583
Kedai buka setiap hari kecuali Jumaat, Jam 9pagi hingga 7malam
Karysma Bdr Bukit Mahkota Branch
No10, Jalan BM 2/1
Bandar bukit Mahkota
Kajang,
Waze: Karysma Store Bukit Mahkota
0172086936
KARYSMA MeLaka Branch
NO 8, Jalan Seri Paya Rumput 2,
Taman seri Paya Rumput,
Melaka
(Berhampiran TESCO Cheng)
Waze: Karysma Store Melaka
0197374503
Feel free to follow our Facebook Page to know more about Industrial Sewing Machine